---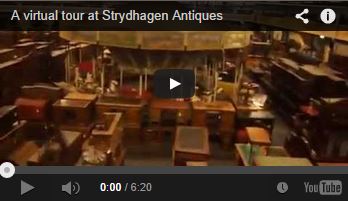 Strydhagen, a family business founded in 1970, is one of the major antique businesses in Europe, located in the Netherlands.
On a surface of over 120000 square feet (11000square meter) we offer a very wide variety of goods; from carved Gothic, Renaissance and Hunting style furniture to Art Deco and Vintage and everything you can possibly imagine in between.
The secret of our success lies in daily new arrivals, excellent customer service and competitive pricing.
There is a container loading facility for our overseas customers, or we can arrange special transport for just one or two items.